We are very excited to have CapEnglish join our careers fair this spring. Their team will be available to chat on 14th May at Cork City Hall. Register today to get your FREE TICKET.
ONCE UPON A TIME - CAPENGLISH
Like all great stories, that of CapEnglish begins with a meeting: that of three friends, students on the benches of the ESC Amiens of the Sup de Co group. In 2009, still students, they presented an innovative concept which offers the teaching of English to children from 3 to 11 years old, directly in private schools.
Their idea was simple: mastering English is an essential asset and childhood is a time when learning can be done with maximum efficiency and pleasure.
Building on the success of this student project, they then developed their concept and created CapEnglish with the primary audience being schools, children and parents. Offering children, extracurricular workshops and school lessons all over France, CapEnglish has helped develop the taste and desire to learn English. CapEnglish has won over children as well as their parents and school principals. Their secret:an appropriate pedagogical approach as well as a teaching system that makes everyone's life easier.
By optimizing the practical conditions of teaching, both in terms of timetables and funding, CapEnglish then developed by adapting its innovative approach to adult education. Today it offers individuals, employees and groups education based on a high-performance method that relies on exchange, the expertise of trainers and the practical application of knowledge in each area of ​​activity.
The Values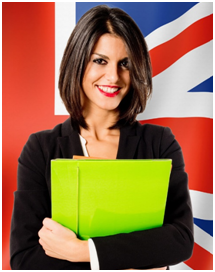 Offering training throughout France, CapEnglish has developed original teaching methods for children and adults.
Originally, noting that the English level of French students remains one of the lowest in Europe, CapEnglish wanted to facilitate the teaching of the youngest, from the "petit" section to CM2, then to college, by offering workshops and lessons directly in schools, either through fun extra-curricular workshops, or through school lessons, or extra-curricular activities, in internships and outdoor centres.
Action Games, nursery rhymes, Role Plays, manual activities, written materials and homework… The workshops and lessons deploy a learning framework that arouses interest and makes maximum use of the child's cognitive abilities.
Subsequently, CapEnglish deployed this approach, adapting it to the needs of adults and employees. Employees, business leaders or individuals can quickly acquire the level of English they need, and this in optimized practical conditions.
Fun and Innovative Pedagogy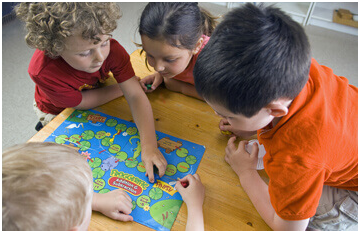 CapEnglish has developed a method of teaching English suitable for children aged 3 to 11 and also for middle school children. 
Two complementary programs meet the requirements of schools, parents and children: school workshops, offered during school hours and fun workshops (extracurricular), in the evening, on Wednesday afternoons or during meal breaks. Internships and workshops in outdoor centers (outside school) complete these programs which allow an optimum awakening of the child to the English language.
For learning English to take place in the best conditions, it is essential that the first contact goes well. The child must not see the English workshops as a constraint. This is why CapEnglish offers to teach English in a fun way, orally with the sounds and words of a living language.
In addition to simplifying learning with original and adapted English teaching, CapEnglish offers innovative teaching methods that trigger the pleasure of learning. They thus allow the acquisition of knowledge and practices that the child will benefit from throughout their life.