About Boston Scientific
Boston Scientific is dedicated to transforming lives through innovative medical solutions that improve the health of patients around the world. Incredible discoveries start with rewarding work. Wherever you join their team, you can expect to be part of something meaningful.
John Abele and Pete Nicholas established Boston Scientific in 1979. Their aim was to benefit public health by giving patients medical options that were more accessible, cost less and were also less invasive.
Since then, the company has grown to be a global innovator. They have three locations in Ireland – Galway, Cork and Clonmel.
Galway
Established in 1994, the Galway site manufactures key product lines. These include drug-eluting and biliary stents, as well as catheters. Galway is the largest BS facility in Ireland with more than 3,000 employees. In addition, it is the largest manufacturing facility in the company's worldwide network. They manufacture more than 3 million life-saving devices a year, shipped to all corners of the globe.
Cork
BS's Cork facility has more than 1,100 employees. Established in 1998, the Cork site manufactures products for a variety of Boston Scientific divisions. They manufacture more than 5.6 million life saving devices per year, which are shipped all across the globe.
Clonmel
This is the smallest Boston Scientific facility in Ireland. Clonmel employs 850 people and manufactures pacemakers, ICDs and defibrillators. They supply these devices to hospitals and health clinics in almost 100 countries.
Boston Scientific has an impressive portfolio of 13,000 products. As a result, the company is a medical device leader.  They employ around 23,000 people across the world, and they are an equal opportunity employer.
The Screwfix Click & Collect service enables customers to pick-up their goods in as little as one minute after ordering online or over the phone.
Screwfix is convenient, straightforward, and affordably priced, helping its trade customers shop 25,000 products over the phone, online, via their mobile or in-person from their local store.
We've worked hard to create a culture of inclusivity and genuine community. We're a company built on teamwork, and the best teams are ones in which everyone can share their view. Whatever your background, however you identify, you'll be listened to, encouraged, and given the tools and training you need to get ahead. You'll always know where you are with us. We're open. We're fair. And we believe in opportunities for everyone.
We're committed to building a better future for our community and our planet. That's why we're doing everything we can in six key areas: eliminating carbon emissions, reducing, and recycling waste, sourcing responsibly, keeping products in use for longer, selling more sustainable products and providing sustainable packaging. We're on a mission to put sustainability at the forefront of everything we do.
We are nearly 25.000 G.O. and G.E. Worldwide, more than 100 different nationalities with 30 languages spoken.
Club Med represents also more than 500 jobs, within 70 Resorts in the most beautiful sites in the world and offices in more than 26 countries.
We are committed, with Fosun Tourism Group, to be the global leader in premium all-inclusive holidays Resorts for families and active couples with french savoir-faire.
Since 2002, Club Med has been managed by Henri Giscard d'Estaing, its Chairman and Chief Executive Officer.
The identification of Club Med's 5 values is the result of a collective reflection carried out with all the G.O & G.E teams in 2005.
- KINDNESS : TAKE PLEASURE IN GIVING PLEASURE: Be attentive to the needs of those around us and take pleasure in pleasing and servicing others. Be kind at Club Med is our signature, it represents the "G" in G.O, G.E, G.M which marks our difference.
- MULTICULTURALITY: OFFER UP OUR DIFFERENCES & WELCOME THOSE OF OTHERS : We highlight the cultural contributions of Team members and Clients, which leads to personal growth and being better able to live together.
- RESPONSIBILITY: TAKE RESPONSIBILITY FOR OUR JOB TO ENSURE OUR MISSION: Do our job in a competent and conscientious manner, commit to and involve ourselves personally.
- FREEDOM : IMAGINE WHAT WE WANT, WANT WHAT WE IMAGINE: Be autonomous and allowing others to be autonomous in order for them to fully realize their aspirations while showing respect for themselves, others and the company.
- PIONEER : LOVE TO DARE, DARE TO CREATE: Lead the way, have a vision, have innovative ideas and implement them in order to respond to a Client need that is both essential and not yet satisfied.
Sysco is the leading food service provider on the island of Ireland. Our team of 1,500+ people deliver food solutions to more than 10,000 customers each week.
Operating from a central Dublin location and eight regional centres, we guarantee next-day island-wide delivery; we are the only food business in the country capable of delivering on our customers' expectations regardless of how remote your business location is.
Our customers rely on us to help them grow their businesses, with a range of over 10,000 fresh, frozen and ambient food products and non-food products. An expert team of innovation chefs, category experts and quality assurance professionals ensure the highest standards.
We've nurtured and developed the largest network of local and international suppliers in the industry. This means we can always bring you the freshest and finest food products that are authentic, quality assured and competitively priced.
Sysco is committed to supporting Irish suppliers and businesses, and to providing a sustainable route to market for the supplier network, with access to the widest possible selection of premium home-grown products.
We're dedicated to providing the finest quality produce, products and service to our customers. We source and deliver the best, so your business can be at its best.
Fragomen Ireland Limited is a leading Professional Services firm dedicated to immigration services. Worldwide, we have 6,000+ immigration professionals and support staff in 60 offices and offer immigration support in more than 170 countries.
Fragomen Ireland was established in 2017 and has grown significantly during that time, with a current staff of 80 dedicated to providing local and global immigration support we are very proud to be the largest provider of dedicated immigration services in Ireland.
We support every aspect of global immigration for clients of all sizes, including individuals, start-ups and global brands (and everything in between). We are long-time leaders in the immigration technology space and continue to lead the way in the digitisation of the immigration journey.
We work in partnership with individuals and corporate clients across all industries to facilitate the transfer of employees in and out of Ireland.
Bord Gáis Energy is one of Ireland's largest energy and services companies, with a purpose to help customers live sustainably, simply and affordably; providing gas, electricity and home care services to over 700,000 residential and business customers around Ireland.
As a services and solutions company, we are re-imagining how we use our energy. We're committed to satisfying the changing needs of our customers and helping them transition to a lower carbon future. We offer a range of brilliant possibilities including solar panel, heat pump, boiler and EV charger installations and boiler servicing & repair, smart technology, sustainable solutions and discounts off your energy. Because how we choose to use our energy, is how we choose to live our lives.
As part of this journey of significant transformation, we are recruiting plumbers, electricians, gas service engineers and apprentices. We're committing to being an employer who sets a culture of inclusion and equality.
Dolmen Engineering is an Engineering Consultancy specializing in the execution of projects in the Pharmaceutical and Life Sciences Industry.
Founded in 2014, we have expanded our expertise to address all aspects of innovative design solution integration. From Feasibility Analysis and Conceptual Design, Project Execution and Management, to Qualification and Validation, Dolmen has become a full-service provider to household names in the various Life Sciences sectors.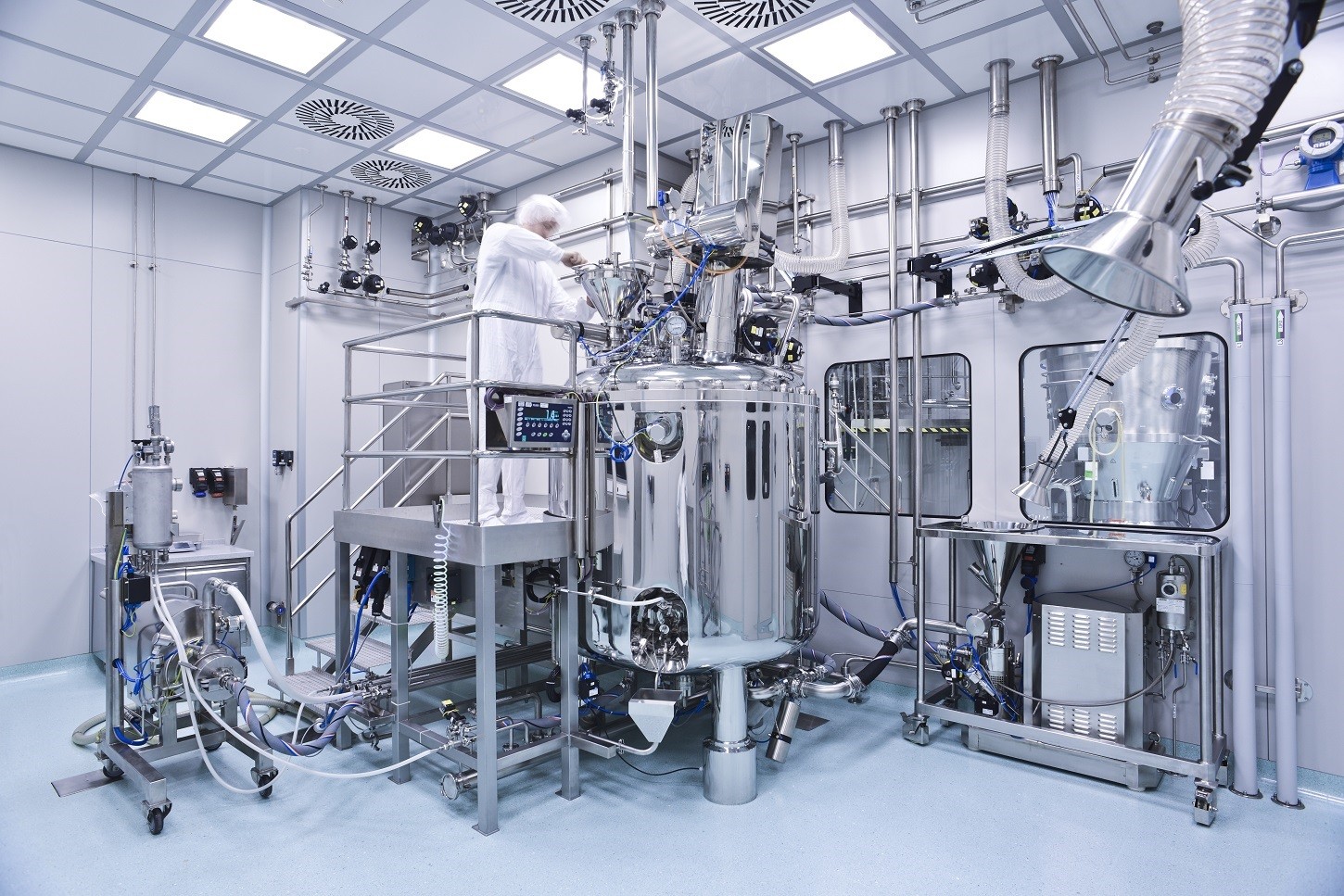 Whether a client is developing new manufacturing capabilities or optimising existing processes, we have the expertise, agility, and flexibility to adapt to our client's needs, developing effective lean solutions, improving performance, and optimising return on investment.
To explore all our open opportunities please contact libby.odonoghue@dolmenengineering.com or visit our careers page at www.dolmenengineering.com
We offer a unique combination of people, creative and logistics. This means we deliver everything a brand needs for that crucial moment: making a real connection with the customer.
Making a human connection with an audience is invaluable. So wherever there are shoppers, visitors, commuters, an audience… make sure we are there too.
We care deeply about building teams who not only live and breathe service excellence, but also become an extension of your team.
From outdoor events to personal customer experiences, people make the difference. A smile, a moment of genuine care… human connections really mean something. We recruit, train and engage our people to deliver exactly that.
In fact, where most companies have brand values, we have people values. Behaviors which come naturally and make someone 100% Blackjack.
ASL – the best kept secret in Irish Cargo Aviation?
ASL Aviation Holdings is a global aviation services company with airlines based in Europe, South Africa and Asia.
ASL is a world leader in ACMI airline operations serving major cargo and passenger airlines. Headquartered in Swords, the ASL Aviation Holdings Group includes four wholly owned European airlines; ASL Airlines Ireland, ASL Airlines Belgium, ASL Airlines France and ASL Airlines United Kingdom. The Group also includes associate and joint venture airlines FlySafair in South Africa and K-Mile Asia in Thailand. Additionally, the Group includes maintenance facilities and several leasing entities.
Globally, ASL has a fleet of 160 aircraft, consisting of 8 different aircraft types, with a team of 3,000 people of 51 different nationalities. ASL's vision is to be the aviation service provider of choice through excellence, experience, and expertise. The Group's global operations serve over 65 countries and includes passenger and cargo operations under ASL's own brands. ASL operates cargo networks on behalf of major international customers including FedEx, DHL & Amazon, specialising in the express freight, online commerce, and postal sectors.
ASL is mindful that while aviation is fundamental, it must also be sustainable. ASL has committed to Destination 2050, the industry-led programme to achieve net-zero emissions in aviation by 2050. With this in mind, ASL are exploring sustainable options through subsidiary ASL Future Flight and are extremely pleased to have recently been awarded a Light UAS Aircraft Systems Operator Certificate (drones license) by the Irish Aviation Authority.
ASL is now working on plans for commercial drone activities... watch this space!
Centred in Glasgow, the School of Automation is committed to enabling people
to develop successful careers in automation across the UK and Ireland. We exist to broaden the opportunities for people to release their creativity and develop the technical skills needed to transform the world around them.
Robotic Process Automation is a fast-developing technology market with the sector increasing by 43.4% in the last five years. This has also created a huge skills gap. We are confident and invested in bridging this gap by developing skills in process automation technology.
​We aim to create a healthy ecosystem of talent, as the technology industry grows, by addressing the shortage of automation skills that are in high demand.
School of Automation has set out on a mission to fast-track talent into sustainable future employment in this growing industry. We aim to provide education and industry skills that meet the needs of the economic recovery, post-global pandemic. The recent turn of events with the pandemic has further fuelled the adoption of digital initiatives as we search for new ways to work more efficiently while enabling remote working.
​School of automation was started as a mission to provide training and mentoring to talent from diverse backgrounds so they can be part of a digital transformation drive. At the same time, provide them with an opportunity for sustainable employment in the exciting new technology fields of process automation."
Gateway Community Care is part of the Orchard Care Group, the other companies that make up the Orchard Care Group are Gateway Residential Care and Orchard Fostering.
In Gateway Community Care, our services support children and adults with Learning disabilities. We work closely with families and the community, while supporting our service users to build their independence and resilience. We offer residential care on a respite, shared and full-time basis depending on the needs of our service users, supported by day and community outreach services. Our services are available across an ever-expanding range of locations. We cater for the abilities and specific needs of those we care for to ensure they receive the best possible service.
At Gateway Community Care we are committed to providing services of the highest standard, all of our residential centres are registered with and regularly inspected by HIQA.
Alkermes is focused on developing

innovative medicines that seek to address unmet needs of people living with serious mental illness, addiction and cancer.
A fully-integrated, global biopharmaceutical company, with U.S. locations in Massachusetts and Ohio, and locations in Dublin and Athlone, Ireland, we apply our scientific expertise and proprietary technologies to develop products designed to make a meaningful difference in the way people manage their disease.
Beyond our scientific pursuits, we actively and collaboratively advocate for the people affected by these serious diseases, and are committed to patient engagement, disease education and supporting policies that enable access to all approved treatment options.