Kare Plus – The Caring Company
As a HSE-approved provider, we at Kare Plus pride ourselves on consistently offering the highest quality of healthcare and support services. Our highly-experienced management team guarantee that as a service franchise it is our mission to deliver superior home care, nursing & healthcare services to every community in Ireland. Each of our staff members go through a rigorous recruitment process before commencement of employment to ensure that we only employ qualified, experienced and trustworthy people. We value our employees very highly. Without our Health Care Assistants, Nurses and Specialist Staff, there would be no Kare Plus.
We provide services in the following areas; Home Care, Dementia and Alzheimer Care, End of Life and Palliative Care, Assistance with Daily Errands, Postnatal, Parenthood and Household support, Intellectual disability Services for Children & Adults, Emergency Care and Respite, and Mental Health Wellbeing Support. Kare Plus delivers consistent high-quality care and support services across a number of residential establishments including large private hospitals, local councils and also to private clients, predominantly providing homecare services to customers in their own homes. Our services are tailored to suit each of our client's needs. As part of our client-led services we carry out an assessment of needs, a risk-assessment, introduce carers and compose an individual, specialised care plan which comprehensively outlines the needs of the client and identifies how these needs will be met.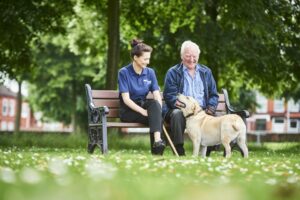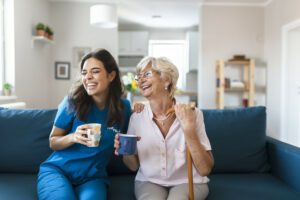 Kare Plus Mid West
Our aim here at the Kare Plus Mid West office is to deliver the highest possible standard of care and first class customer service to the communities of Limerick, Clare and North Tipperary.
We deliver superior homecare, nursing and healthcare services.
We specialise in personalised, person centred care and we believe in providing a holistic service to our clients, putting them at the centre of everything we do.
We pride ourselves on offering unrivalled support to all our clients and staff.
*KARE PLUS MIDWEST PROVIDES 24/7 ON CALL SERVICE FOR EMERGENCY CARE PLACEMENTS*.
24/7 Respite support
Outreach support, one on one support.
Support for placements in risk of breakdown
Difficulty with peers or school
Bereavement
Behavioural issues
Help with achieving goals
Supporting social activities
In home disability support
Independent living skills
Housing supports
Supporting integration into local community
Securing employment
Tailored individualised support plans
Kareplus can tailor packages to suit your needs and have a team of trained and experienced  professionals available 24/7.