The Aussies are coming!
Calling Irish teachers. Adventure awaits you in and out of the classroom in Australia.
Are you thinking about travelling? Are you interested in living and working in Australia? Then we want to speak with you!
Positions are available to teach in Catholic schools in Western, Northern and Central Victoria within the Ballarat and Sandhurst dioceses. With a growing population and a shortage of teachers, we are offering attractive incentives to teach in Australia.
Executive Directors of Catholic Education from the diocese of Ballarat and Sandhurst, Tom Sexton and Paul Desmond are travelling to Ireland to speak directly with educators, speech pathologists, psychologists and more!
Information sessions are being held across Ireland in Maynooth, Waterford, Cork, Limerick and Galway. You can also find out more at the Irish Jobs expo in Dublin on October 15 where we have a stand.
Australia is a wonderful place to live and to work, with boundless opportunities to explore, soak up the sun and to enjoy the perfect life balance.
Compliance Institute was established in 2002 to provide opportunities for compliance professionals to develop their network, qualifications, and their professional skills.
Twenty years later, with over 3,250 plus members, the Compliance Institute is the premier provider of education and professional development in compliance, providing a balanced and authoritative voice on matters relating to regulatory compliance and business ethics in industry in Ireland. It is the largest global association of compliance professionals and offers the largest suite of compliance programmes anywhere in the world.
The Compliance Institute's focus is on bringing the compliance community together and facilitating an effective network which helps our members bulk a contact base that can support them in their role and career. Our evolving professional development training and accredited graduate and post graduate education in the various fields of compliance and business ethics delivered by our educational partners have set the standard for compliance in Ireland.
We run the country's biggest and best fixed and mobile networks, providing voice, broadband and TV to more than 2 million customers in every part of Ireland.
At eir, we can connect you to cutting edge careers, inspirational people, plenty of commitment and ambition, and a fantastic future.  But, it's not just about work, at eir we believe business is about more than just profit. We believe that companies, who are in a position to do so, should give back to their local community.  eir has been a proud supporter of Special Olympics Ireland for 33 years. This is the longest running CSR partnership in Ireland. eir provides opportunities to volunteer and support local community organisations; we encourage our employees to get involved.
So, whether you're looking for a career in Customer Service, Retail, Field Sales, IT, Engineering, Sales & Marketing or Accounting, say hello to the jobs and opportunities that are right for you...There's a world of possibility out there. Now is the time to start living your life on eir.
Why work with eir? 
At eir, we believe in looking after our people and have designed a suite of benefits to help alleviate the stresses of day to day life, these include:
Wellness Programme
Employee Assistance Programme
Excellent paid leave benefits including:

Maternity/Adoptive Leave
Paternity Leave
Surrogacy Leave
Marriage leave
Study/Exam Leave
Pension scheme
Amazing staff offers
TaxSaver Ticket
Bike to work scheme
Refer a Friend Programme
Yearly Flu vaccination
Providing sustainable mechanical and electrical engineering solutions to a wide range of sectors.
Between completed and current projects, Ethos has designed, delivered and provided master planning services for 45 data centres, including 23 in Ireland. In total, that represents 1451.2MW of data centre design. To date, the firm has also completed 9.6 million sq. ft. of office space (including shell & core and fit outs), 4 million sq. ft. of mixed-use developments, 14 Linac Accelerators, 8,562 residential units, 7,200 student beds, 2,000 dwellings, 1,700 hotel beds, 1,100 prison cells, 3,000 healthcare beds and 30 operating theatres - in Ireland and internationally.
The Western Development Commission (WDC) is a statutory body that was established in 1997 to promote social and economic development in the Western Region (the counties of Donegal, Leitrim, Sligo, Mayo, Roscommon, Galway and Clare).
It has a statutory obligation to advise the government on issues that impact on the Western Region and to promote government policy directed at improving social and economic standards here. It manages the WDC Investment Fund, which provides loans and equity to businesses and local communities in the region.
Their work is outlined in their 'Work Smarter, Live Better' strategy. Published in 2019 it sets out the roadmap of the organisation for the following five years. The strategy is built on three pillars: regional promotion; regional leadership; and sustainable enterprise, reflecting the organisation's strategic goals in the short, medium and long terms.
About Bank of Ireland
Bank of Ireland believe that embracing the perspectives of all of their employees connects them with their customers and communities, and makes Bank of Ireland an even better place to work.
They're a customer company and are defined by their customers. They've chosen BOI to help support their futures. They always remember that BOI's goals are to help build theirs.
Become part of the team that is helping them to transform the world of banking.
Are you looking to grow your career?

They're a world of opportunities, they encourage fresh thinking, valuing inputs great and small. Whether the idea is brilliant, mad or downright obvious, they'll always be interested in your insight. In fact, it's what they'll expect from you.
Bank of Ireland believe that their greatest asset is their people. Furthermore, they look after their personal and professional development and the growth of their careers. More than 2,900 of their colleagues achieve professional qualifications each year.
And there's more...
The team at Bank of Ireland is committed to fostering an inclusive workplace where diversity thrives. At the heart of this purpose is a commitment to Inclusion & Diversity: To foster an inclusive working environment where all colleagues are enabled to reach their full potential – and to attract, promote and retain diverse talent at all levels. By enabling their colleagues in this way, business success is created through an increased understanding and representation of the needs of the customers and communities.
Their Employee Support Networks are organised by colleagues who work together to drive progress in Inclusion & Diversity by:
Promoting inclusion, diversity and representation of the interests of specific communities
Providing awareness and education to build understanding and leverage the power of difference
Creating professional and organisational opportunities through the ongoing success of these communities
Propelling the Group's Values, Inclusion & Diversity strategy
Current Opportunities
BOI have a wide range of roles available; every day a new opportunity arises at Bank of Ireland. The way in which they work is also changing, and flexible working is part of everyday life, making jobs at Bank of Ireland even more accessible for you!
There are many different areas you can work in, these include:
They look forward to chatting to you about life at Bank of Ireland at Jobs Expo Dublin
Dolmen Engineering is an Engineering Consultancy specializing in the execution of projects in the Pharmaceutical and Life Sciences Industry.
Founded in 2014, we have expanded our expertise to address all aspects of innovative design solution integration. From Feasibility Analysis and Conceptual Design, Project Execution and Management, to Qualification and Validation, Dolmen has become a full-service provider to household names in the various Life Sciences sectors.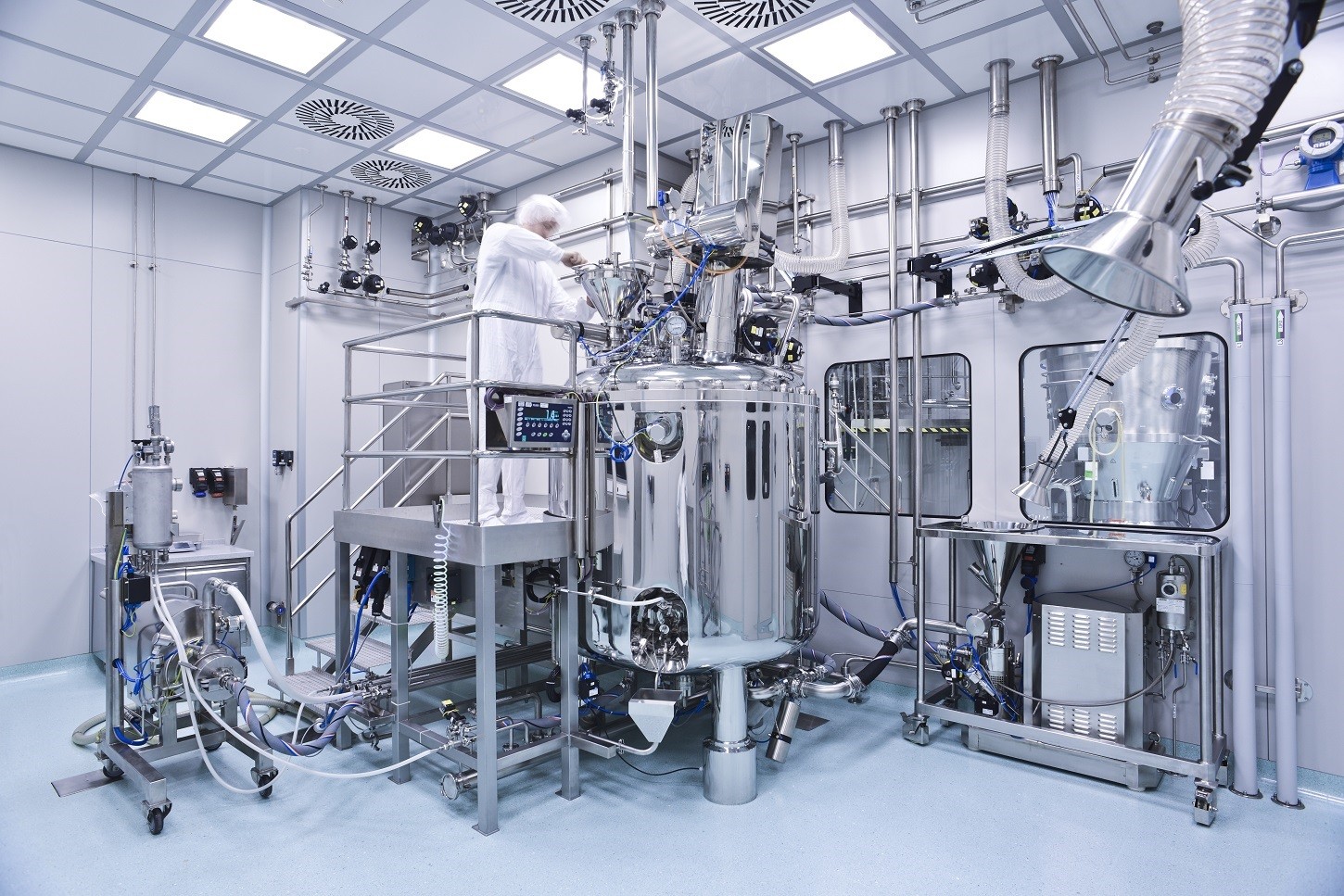 Whether a client is developing new manufacturing capabilities or optimising existing processes, we have the expertise, agility, and flexibility to adapt to our client's needs, developing effective lean solutions, improving performance, and optimising return on investment.
To explore all our open opportunities please contact libby.odonoghue@dolmenengineering.com or visit our careers page at www.dolmenengineering.com
Grow your career with Dublin Airport.
Dublin Airport is Ireland's main international gateway with over 30 million passengers in 2018. The airport is investing in a significant capital investment programme over the next few years and there will be opportunities across a wide range of positions as the airport looks to shape its future.
Why Dublin Airport?
They are a fast paced, energetic and diverse company. Offering careers that range from IT, Finance, Technical, Airport Operations to frontline security and customer focused roles and many more. Whether you are starting your career or looking for your next move, DAA have lots of great opportunities to choose from.
JJ Rhatigan & Company is a Tier 1 Main Contractor headquartered in Galway, with offices in Dublin, Cork, Sligo and London. Founded in 1952 by John J Rhatigan, the company has been setting standards in the construction industry while staying true to its family roots ever since.
Independently ranked in the top ten contractors operating in the Irish construction market, JJ Rhatigan & Company has recorded substantial growth over the past five years, delivering no fewer than 3,500 homes nationwide, for both the public sector and the private sector. Over the same period, the Galway-headquartered company has also delivered more than 12,000 school places, 9 new third-level campus facilities, 2,000 student accommodation bedrooms, close to 1,300 hotel bedrooms, 16 healthcare facilities, and over 40,000m2 of office and commercial space in key locations around Ireland. JJ Rhatigan is currently involved in 17 projects across Ireland and the UK, with a combined value exceeding €1.08 billion.
Significant management progressions within the organisation have positioned JJ Rhatigan & Company to avail of large-scale opportunities into the future. Continued investment in the progression of the team ensures the business can carry on the tradition of quality and innovation, while delivering on environmental, social and governance (ESG) commitments across projects and business activities.
The company's objective is for a steady sustainable growth over the next five years strengthening our position as a competitive, innovative, safe and sustainable Tier 1 construction services company. With over 420 employees, staff levels are continuing to grow steadily across our five locations ensuring the delivery of our current workload and new secured projects.
JJ Rhatigan is in construction for the long-term, to nurture relationships with existing and new clients and to copper-fasten partnerships across our supply chain. We have a well-deserved reputation for delivering complex, large-scale developments on time and on budget. Our collaborative work culture and dedication to innovation and technology are and will continue to be the key to our success.
From a recruitment perspective, JJ Rhatigan & Company is always seeking out enthusiastic and committed people at all levels.  We recognise that the quality and dedication of our staff is the key to our success – they are our greatest asset! We operate a business that values and rewards employees. We place a strong emphasis on Continuing Professional Development, broad-based employee nurturing and dedication to employee training. Employees are provided with on-going mentoring and exposed to a breadth of challenges across varying sectors and projects. We promote a working environment of respect and fairness, while encouraging collaboration and interaction among staff.
As JJ Rhatigan & Company continues to grow across a number of sectors and areas of operation, we are actively seeking to fill the following roles:
Building Services Coordinator – Galway
Contracts Manager – Dublin, Limerick & Cork
Office Manager– Galway
Electrician – West of Ireland
Junior Quantity Surveyor – Dublin, Cork
Junior Site Engineers – Dublin, Limerick, Cork
M & E Coordinator – Dublin, Limerick & Cork
Newly Qualified/Part Qualified Accountant – Galway
Quantity Surveyor – Cork & Dublin
Quality Engineer – Dublin
Design/Technical Manager – Dublin
Senior Site Engineers- Cork, Dublin, Limerick
Site Foremen – Limerick, Cork & Dublin
Site Manager – Limerick, Cork & Dublin
Site Technicians- Limerick, Cork & Dublin
Project Manager – Dublin, Cork, Limerick
To find out more about this role visit: https://www.jjrhatigan.com/current-opportunities/
If you feel you have the required skills and experience, we would be interested in hearing from you. Please send your CV to: recruitment@jjrhatigan.com
This is a great opportunity to join a prestigious main contractor.Attractive terms of employment will be offered to suitable applicants.
Founded in 1989 in Puteaux, France, by its current honorary Chairman, Dr. Jean-Claude Marian ORPEA S.A. is a public listed company, with a market capitalization of c. € 7 billion ORPEA is one of the major world players in long-term care, with a network of 1,014 facilities comprising 104,234 beds (20,932 of which are under construction) across 22 countries.
At Logic 360, they aim to take all the pressure off your business by providing a professional and flexible Recruitment, Workforce Management and Back Office Administration Solution that's tailored to your specific needs.
Their knowledge of the Hospitality, Construction, Aviation, Automotive, Logistics and Warehousing sectors has optimised their ability to understand clients' requirements, enabling them to provide scalable solutions that deliver industry-leading performance results.
Furthermore, their clients range from small businesses with a handful of staff to national, international, and even blue-chip organisations. They are well-equipped and more than happy to deal with companies of any size and structure and can offer tailored strategies for any and all of your Recruitment, Workforce Management and Back Office Administration needs.
Ranked as one of Ireland's best workplaces, by Great Place to Work, we offer ambitious candidates a fast paced and challenging work environment, with the opportunity to grow your career.
We reward and recognise hard-work and have fun along the way!
With nearly 300 employees and growing, we are seeking ambitious and dedicated people to join our diverse teams. Regardless of what function you join; you will find a welcoming team that supports you in achieving your career goals. We have roles available across different functions of the business and offer competitive salary and benefits packages and a friendly environment.
PrepayPower is the market leader for Pay as You Go for electricity, gas, and broadband in Ireland. We are the market leader for Pay-As-You-Go electricity and gas in Ireland. We disrupted the energy market in 2011 with one purpose in mind: 'To give people total control and complete transparency over their electricity costs.' Over 160,000 customers have already switched to Prepay Power (and we're still growing!).
Our service empowers customers to take control of their energy costs and achieve long term savings on the electricity, gas and broadband that they use, which counts on every bill. Our approach is different, and customer driven, and we pride ourselves on providing customers with an excellent level of service in an operationally efficient manner.