Home Instead is the largest and longest-established private home care company in Ireland.
With a team of 4,000 CAREGivers enhancing the lives of ageing adults and their families in cities, towns and villages all over the country, we are committed to recognising and showing our appreciation for our frontline staff.
We show how much we value our team through regular award programmes, social events. Our office staff – many of whom began their career as a CAREGiver – support our frontline staff by ensuring smooth work schedules, and encouraging a culture of open, two-way communication, where CAREGivers can share their experiences and grow every day.
Thanks to this culture of support, as well as our core values, our CAREGivers feel a great sense of belonging; they are part of a caring, compassionate and winning team who make a difference to the lives of ageing adults every day.
We offer our CAREGivers:
Flexible schedules
Competitive rates of pay
Travel allowance
Free and subsidised training
Clear career progression opportunities
Strong support and back-up
Our professional culture is derived from years of experience in implementing the highest standards of care. We give our CAREGivers additional rewards based on qualifications and length of service, our Home Care Professionals Academy provides them with the tools they need to do the job, and we offer clear pathways to career progression with Home Instead.
50 years ago, we started on our journey from a small dairy company to a global multinational. Without our people, we would not be where we are today. Kerry Dairy Ireland is Kerry Group's UK & Ireland dairy related business which includes our Dairy & Nutritional Ingredients businesses, Agribusiness and Dairy Consumer Foods business. With a revenue in excess of €1bn per year, it is one of the world's leading dairy businesses. With our strong dairy heritage and deep-rooted connection to our 3,000 milk suppliers, right through to our portfolio of innovative and high-quality brands, the dairy business has a unique and compelling proposition for both consumers and our customers.
In Kerry we benefit from the knowledge of our colleagues who bring a diverse range of cultures, backgrounds, lifestyles and experiences. One team fostering an inclusive culture that, above all, inspires food and nourishes life. One culture where everyone brings their unique perspectives and experiences to help make us better, together. We are committed to nurturing an environment of positivity and inclusiveness, where everyone can be at their best, both personally and professionally.
Our recruitment, selection and assessment process are based on the skills and competencies of the specific roles and based entirely on merit. We are committed to and value Diversity and Inclusion in all recruitment processes within Kerry and do not discriminate based on gender, race, class, economic status, ethnic background, sexual orientation, age, political beliefs, marital status or any other protected characteristic.
An Irish recruitment consultancy, specialising in the placement of qualified accountants up to executive level nationwide. We offer recruitment solutions underpinned by our deep sectoral knowledge and our large portfolio of employer connections across numerous industries including Manufacturing, Aviation, Financial Services, IT/Technology, Construction, Engineering, Supply Chain and Commercial.
Our Ingredients
Martina Quinn has 18 years recruitment experience building great finance teams for employers and having worked for several years at senior management level herself, when building finance teams, a true consultancy approach is taken to offer unique advice and recruitment solutions. Employers that partner with Martina Quinn gain a real competitive advantage in the current war on talent.
This extensive experience combined with an investment in the best AI enabled recruitment software on the market, means jobseekers and employers are provided with an efficient, professional and results orientated service.
We are an Irish Recruitment Consultancy, specialising in the placement of both contractor and permanent candidates from Life-Science, Technology, Engineering & Executive backgrounds into Engineering (Manufacturing & Construction), Life-Science, and Supply Chain, throughout Ireland.
We listen to & then advise employers and job-seeking candidates on recruitment strategies. Then customize a plan to meet every customer need & in doing so provide exceptional search, selection & placement services.
Our teams have extensive experience (100+ years combined) recruiting in the Irish Market, meaning we are exceptionally well-connected to both job seekers and employers! We deliver an outstanding service to our customers, underpinned by market expertise and exceptional performance.
We only use the best in recruitment technology, maximising efficiencies for customers and ensuring we find the most difficult of skillsets using advanced AI sourcing and candidate management software.
Myhomecare is a HSE recognised national supplier of homecare. Established in 2006 by Servisource Recruitment (Part of the CPL Group), Myhomecare now employs over 280 staff, which include administrative staff + homecare workers.
Myhomecare currently holds the International Gold Seal in quality by JCI. We are one of an exclusive group of Homecare companies globally who have attained the required standard and the only one in Ireland in our sector. This accreditation demonstrates the excellence in service delivery from the Myhomecare team and their dedication to their staff, clients and their families.
A career in care
A career in care is truly a one‐of‐a‐kind experience, no two days are the same. If you are caring, compassionate and enjoy working with people, you've come to the right place. There will certainly be a vast range of new skills to learn, and experience to gain.
Because we supply homecare services nationwide we have vacancies all across the country and we are always looking for highly qualified and experienced carers and nurses to join our care teams.
Would you like to work as a Nurse or Carer for myhomecare.ie?
If you are a qualified Nurse
If you have completed a carer course
If you are a caring person and have a genuine interest in helping others
If you have experience of caring for a loved one and would like to become a Homecare Nurse or Homecare Assistant
If the answer is yes, we would love to hear from you.
CONNECTING TALENT WITH OPPORTUNITY
Discover What's Possible
CareerWise Recruitment is one of Ireland's leading recruitment agencies. Whether you are hoping to climb the career ladder, or reach new heights with your business, we are here to support your journey. With offices across Ireland, in Cork, Shannon, Galway, Mayo and Dublin, we can help you reach the top of your game, connecting the best candidate with the ideal job, every time.
Established in 1999, Careerwise provides recruitment services in the areas of
FOR CANDIDATES
If opportunity doesn't knock, build a door
CareerWise helps you get connected with the top companies in your chosen field. Whether you are just starting out on your career journey, navigating a change of direction, or want to bring your wealth of experience to a new role, CareerWise offers the best advice and support. Let us open new doors for your career – join our network of professionals today.
FOR EMPLOYERS
Driving Business Growth
A company is only as strong as its talent base – and here at CareerWise we can help you find the very best. We work to place professionals with employers who share the same goals, and believe that this approach forms the most successful teams. From temporary recruitment to long term employment, CareerWise's network of professionals can cater to the needs of your business.
Limerick City and County Council is an exciting and dynamic place to work. We offer a unique opportunity to be involved in interesting and challenging issues that shape the future of our society through doing work of real value by delivering growth for the community you live, work, study and play in.
Great opportunities are available for personal growth, career development, to cultivate key transferable skills and to work in an agile and engaging environment.
Limerick is a key driver within the Midwest region having developed a strong brand identity, increased economic and employment growth and a strong tourism offering. Limerick City and County Council is the authority responsible for local government in the City and County of Limerick in Ireland.
Our Vision is…
That Limerick is the desired location for business development, cultural enrichment and educational opportunity.
That we are acknowledged for its inclusive participation of all its citizens in the development of their community.
That Limerick and the mid-west will compete with other European destinations in terms of business, tourism, living and investment.
That the people of Limerick are supported by a professional, proactive and accessible local government structure at the heart of a wider public service.
Limerick City and County Council is ambitious and innovative for the people of Limerick, and we looking to invest in enthusiastic candidates for a wide range of positions to help us deliver on our vision. Join us today!
Teleflex Medical is a global provider of medical technologies, designed to improve the health and quality of people's lives. Teleflex Medical OEM in Annacotty, Limerick was established in 1983 and currently employs 380 employees. This year we are celebrating 40 years in business.
Teleflex Medical OEM supports industry leaders in the design and manufacturing of medical devices with expertise that improves speed, flexibility, and value. Our portfolio is diverse, with our primary focus on Catheter and Tubing development, as well as testing and manufacturing. We at Teleflex pride ourselves on our key skills of extrusion capabilities, used to create a variety of tubing sizes and wall thicknesses, from concept development stage right up to the stage of a products manufacturability. The tubing that is produced in Limerick goes on to be used in IV catheters, diagnostic angiographic catheters and for delivering devices such as radiology stents. Our products are used by medical professionals every day in medical clinics and hospitals worldwide! Teleflex employees are united in the common understanding that what we do each day makes a crucial difference to people's lives.
Careers at Teleflex:
There are endless career opportunities at Teleflex.
Engineering:
The engineers at Teleflex Medical OEM provide engineering support to manufacturing, new product development and new technology development activities taking place within the Limerick site. Specific focus area will be assigned based on business need. Our engineers are involved in various other activities such as
Process characterisation
DOE
Production Support
Validations
FMEA
Problem Solving
Statistical Analysis
Tooling management and design
Equipment purchasing, commissioning, and installation.
Quality:
This role involves overseeing quality inspection, testing and release. Attention to detail is a key skill needed to carry out the following to a high standard:
Quality input to new product design
Transfer to manufacturing
MRB's
Failure investigations
Identifying and driving corrective actions,
Verifying and validating implementation
Documentation
Communication with the customer.
Operations
Our Manufacturing Team Members are responsible for manufacturing product components in the cleanroom environment. It goes without saying that the product we make must adhere to the required standards of target and productivity requirements. Health and safety adherence plays a huge role in the safe manufacturability of the finished product.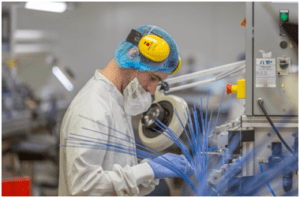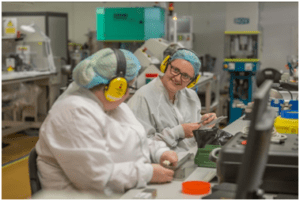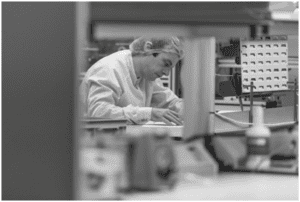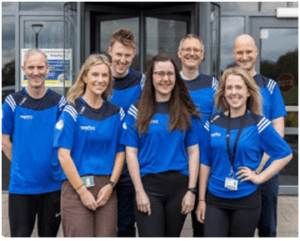 SHR Group unites pioneering hotel technology and marketing services to put the power back in the hands of hoteliers. We deliver solutions through a complete eco-system of tools and services that maximize guest success and value at every touchpoint. Our allora.ai platform brings the full stack of booking and revenue tools together for the first time, from acquisition to booking, check-in to post-stay follow-up and loyalty, whilst maximizing revenue every step of the way. These services are then rocket boosted by the allora.ai platform's real-time learning and insight, enabling smarter prediction, tailoring and optimization of every guest interaction. More than 2,000 hotels around the world rely on SHR Group's product suite to optimize their channel mix, personalize guest experiences and maximize revenue and profitability. The allora.ai platform deploys deeply integrated, cloud-based software, built in an open API-first framework that reduces cost, time and development work. Headquartered in Houston, we are a global business with offices in Barcelona, Singapore and Limerick.
Enable Ireland is a leading national voluntary organisation which provides essential services for over 13,000 children and adults with disabilities and their families. We require dedicated employees, with a flexible and adaptable approach, to help support our work with children and adults with disabilities in Ireland. Ranked No. 8 in Ireland's Best 150 Employers Survey 2022 (Health Care Category)
If you want to join a thriving, dynamic team focused on excellent service provision, then Enable Ireland is the right place for you.
Ward Personnel is a highly successful and rapidly growing recruitment agency, headquartered in Cork, with offices in Dublin and more recently in Lublin, Poland. We specialise in the construction and Industrial sectors. Since its establishment in 2010 the company has expanded year on year and is now recognised as one of Ireland's leading recruitment services providers in the construction and industrial sectors. Our clients include the majority of Ireland's largest building and M&E contractors, and over the last 10 years we have developed an excellent reputation as an industry leading supplier of staff (both professional and labour and trades) to the wider construction and industrial sectors.
The team at Ward Personnel has a relentless passion for customer service that drives our performance daily – it informs everything that we do and every decision we make. Our fundamental belief is that every client and candidate engagement be given the maximum care and attention by the team at Ward Personnel, to ensure a successful outcome for all parties. This culture drives all our activities and underpins our aim to become the recruiter of choice for the construction and industrial sectors in Ireland.
Care About You providing comprehensive care in the home and community.
Our Vision is to provide the highest quality person-centred care in order to enhance the quality of people's lives and to help individuals live independent lives to the fullest extent possible in their home and within their community.
We place quality and value at the centre of our home care offerings. Our unique attributes over some other Service providers is that we provide Disability care, Home care and Medical Aids and Appliances to assist all individuals live as independently as possible in their own home environment. The "Care About You" Home care company model of home care is High Quality Holistic "Person-Centred Care".
Our home care company has a team of highly educated and qualified professionals and people-oriented carers who can provide care for all needs and circumstances. Our entire team are committed to working with you or your loved one to make your/their life(lives) as comfortable and stress free as possible.
We believe each individual is best suited and most comfortable when they remain in familiar surroundings and therefore care at home ensures they are content and at ease throughout the caring process
At Care About You we cover Home Care, Disability Care, Private Care and Elderly Care, With in house training for all staff to ensure the highest standard of care possible