Have a passion for healthy living? Meet Aura Leisure at Jobs Expo Dublin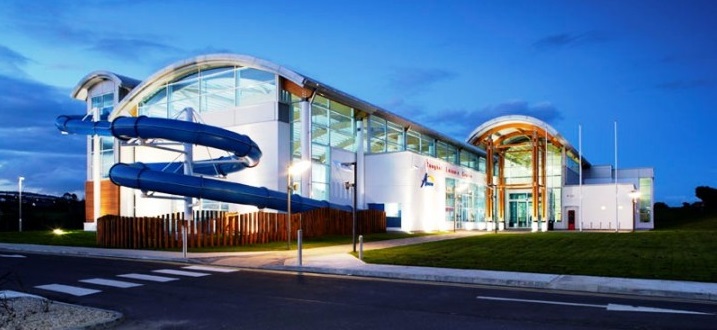 We are happy to announce that Aura Leisure have joined Jobs Expo Dublin. They will be exhibiting, as well as recruiting on April 28th at Croke Park.
Aura operate 10 Leisure Centres, 1 public pool and 2 "Anytime Fitness" clubs in Ireland. They also have a support office based in Dublin.
Mission:
At the heart of their business is an ambitious vision of what they want to create. A Healthier and Happier Ireland.
Purpose:
Their primary purpose is to improve the health and wellbeing of Irish communities. They aim to do this through exercise, sport and active lifestyles
 3 words that come to mind when thinking of Aura Leisure:
Community – Quality – Passion
Aura work to change people's lives and educate, motivate and support them to be healthier and happier. As a result, they want all their staff to abide the same goal.
Why Work For Aura:
They are leaders within their industry. As a result, they're listed as one of Ireland's top 25 large companies by the Great Places to Work Institute in 2018. They place their people first in everything they do. They understand that it is their people that make the company a success. Aura recognise the importance of  learning and development. Hence, their development programmes available to encourage growth and career pursuits.
GPTW Award – listed again in 2018 as one of Ireland's top 25 Best Large Workplaces
Louth Chamber of Commerce Best Training Initiative Award in 2017
Friends and Family Benefit – all employees get to nominate a friend or family member for free membership of one of Aura's leisure centres
EAP Programme – a free confidential comprehensive advice and support service ranging from financial and legal advice to counselling for you and your family members
Length of Service Benefit of extra days holidays
Aspire Programme –  talent development programme which gives you unrivalled access to training, development and further certification opportunities
Their Teaching Academy – opportunities to certify to the highest industry standards in a range of industry practices such as Lifeguarding, Swim Teaching, Pool Plant operations etc

.
Career Development – opportunities to become a Tutor in a range of industry practices and to shape the careers of others
Career Promotions – opportunities to

be promoted

within the company – they follow a policy of promoting from within where possible
A range of other benefits such as bike to work, TaxSaver and retail discounts
GEM Awards programme, acknowledging those who go the extra mile
Regular fun events such as their annual "masterclasses" followed by social and team building activities