In addition to employers looking to recruit on the day, Jobs Expo Galway will feature a Career Clinic and Agenda Stage, where professional career coaches can offer guidance to jobseekers. Christopher O'Hara from HRWorks will be offering consultations at the Career Clinic and giving his seminar, The Benefits of Coaching for Success in Your Career, at 1:30pm on the Agenda Stage. Don't forget to register for FREE ADMISSION. Doors open from 10am on Saturday, 30th September, at Leisureland's Events Centre.
About Christopher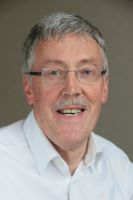 Christopher O'Hara is an accomplished Human Resources Specialist/Executive Business Coach and Mentor and former HR Director with over 25 years of experience. He has a strong background in talent acquisition, coaching/mentoring, training and development, as well as developing and re-engineering comprehensive HR functions. Christopher is known for cultivating positive work environments that support the corporate vision and is a strategic thinker who adopts a coaching style of management. He excels in influencing culture and instilling a sense of ownership and pride in organizations.
Christopher owns and manages HRworks Limited, which has partnered with Head Hunt International for talent acquisition and with HRLocker for HR software systems.
Qualifications & Memberships:
BA in Training and Education - Honours (2002) from the National University of Ireland Galway
Certificate in World Class Standards (2001) from the National University of Ireland Galway
Chartered Institute of Personnel and Development – Fellow (1994)
Successfully completed the Organisational Development Practitioner's Programme at Roffey Park Management Centre, UK in 2007/2008
Advanced Diploma in Personal, Leadership, and Executive Coaching with Kingstown College (Distinction) – July 2021
Certificate in Rhetoric: The Art of Persuasive Writing and Public Speaking - HarvardX - October 2021
Services: Christopher provides the following services:
Coaching and Mentoring specializing in Career Development and Transition.
Preparation for Interviews, including mock interviews and competency-based interviewing.
Talent Acquisition for Ireland and the international market.
Learning and Development including Leadership and Team building programmes
Contact: Christopher O'Hara, HRworks Ltd., Galway
Phone: 087 9473404 Email: coh@hrworks.ie Website: www.hrworks.ie