The first Jobs Expo of 2019 will take place in Galway next month. Among a set of employers, who will be recruiting on the day, attendees can also avail of our Career Clinic.
Some of the hardest working career coaches will be there on the day, lending FREE guidance for those eager to gain career advice.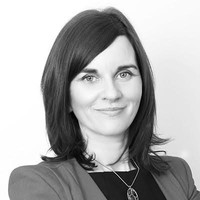 Fidelma Wallace will be one of these professional coaches. Fidelma is the Talent Manager with EssentialSkillz, an eLearning company based in Galway city.
She has 19 years' industry experience in Talent Acquisition and Human Resources. Furthermore, Fidelma holds qualifications in Employment Legislation, Human Resource Management and Careers Counselling. She has specialised in the Tech sector for the past 7 years.
She has designed and delivered training courses on CV Preparation and Interview Techniques for Sli Nua Careers, Galway Executive Skillnet, ITAG Skillnet, Galway Rural Development and Solas Resource Centre.
Fidelma is a qualified NLP (Neuro Linguistic Practitioner) and combines her practical experience in Human resources with strong mental preparation.
Internationally Certified user of Thomas International's Personal Profile Analysis (PPA) and its related instruments.
Furthermore, you can attend Fidelma's seminar, 'Top Tips for Interviews in the Tech Cente'. This talk will be at 11:15am on the Agenda Stage.
If you're looking to gain some FREE career advice in Galway then register today for your FREE ticket to Jobs Expo Galway. We'll see you on Saturday 16th February at the Galway Racecourse.