CPM Ireland will be looking for new talent at Jobs Expo Dublin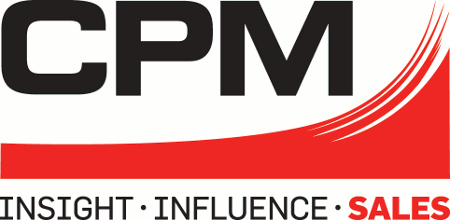 CPM is Ireland's leading Field Sales and Marketing company with impressive clients like Microsoft, eir, Britvic and Diageo. Operating since 1986, CPM has a wealth of experience, and they are part of a global group with more than 25 offices around the world. CPM uses insight to create influence, drive sales and ultimately grow their clients' businesses. In Ireland alone, CPM makes nearly 100,000 face-to-face calls in retail, providing merchandising, sales and promotions services for their clients; they make around 1.3 million residential direct and 148,000 business direct sales calls; and carry out over 1,000000 samplings and/or demonstration days. CPM is currently recruiting. Whether you are looking to jump-start or further develop your career, CPM has the knowledge and experience to help you to reach your full potential in a rewarding role.
CPM Ireland will be exhibiting at Jobs Expo Dublin on 7-8 May 2016 at Croke Park.