We are very excited to have Viatris exhibit at our upcoming Jobs Expo career fairs this autumn. Are you looking to advance in your career within the pharmaceutical manufacturing sector in Ireland? Their recruitment team will be available to chat and take CVs at Jobs Expo Galway, Dublin and Cork. You can register to get your FREE TICKET to all three events right here.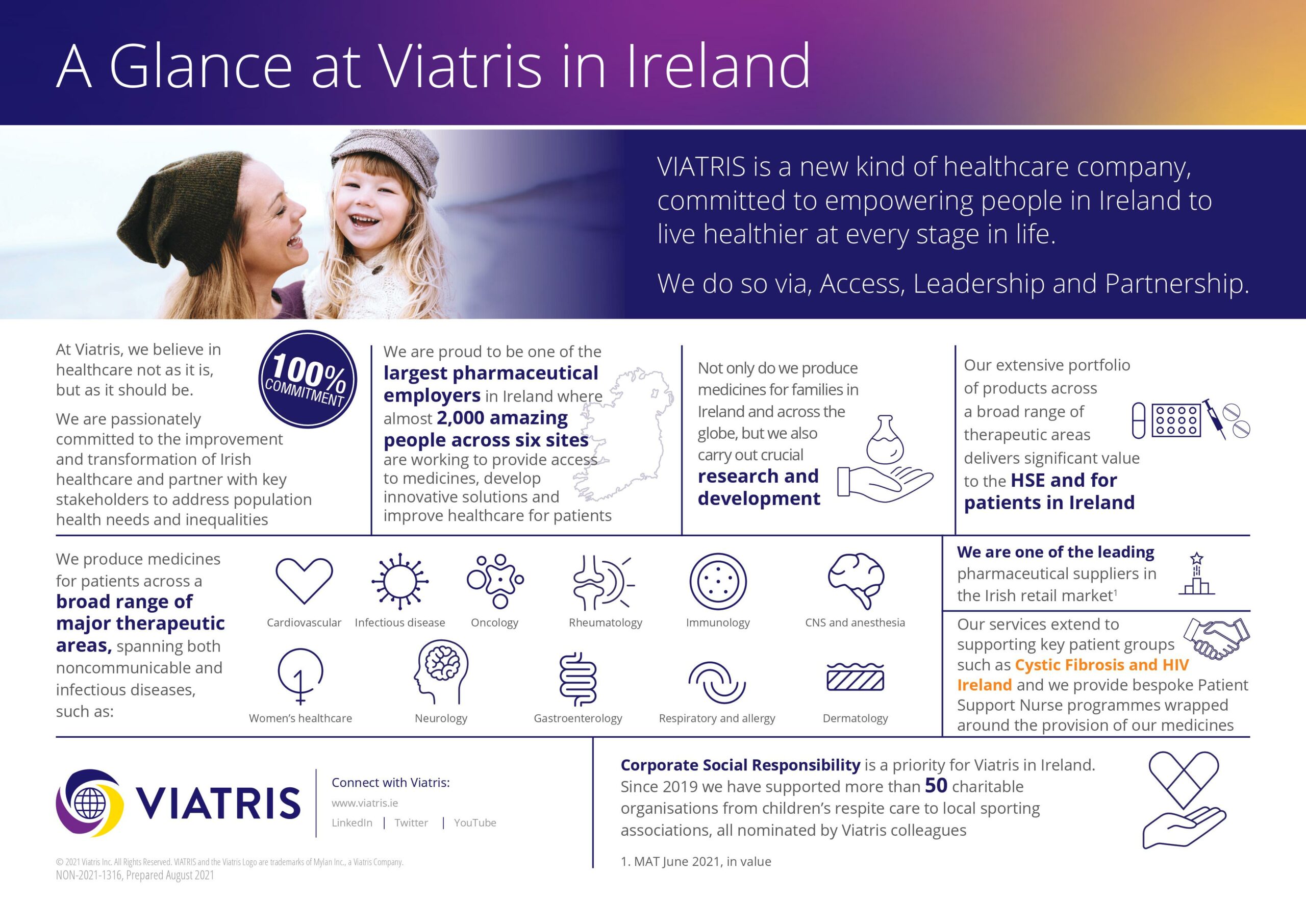 Who are Viatris?
Viatris in Ireland has long and strong roots where they have had a presence in the country for more than four decades. What's more, Viatris has significant scale and is proud to be one of the largest pharmaceutical employers in the country, where nearly 2,000 highly skilled people work across six sites in Cork, Dublin (4) and Galway.
Viatris has a corporate office that is also a global and regional hub for many business functions as well as five manufacturing facilities. These sites are responsible for producing quality medicines from oral solid dosage forms such as tablets and capsules, sterile injectables that cover a wide range of therapeutic categories to complex branded and generic inhaled products. They also produce and supply active pharmaceutical ingredient, the central component of medicine.
Not only do they produce medicines, but they also carry out crucial research and development and, collectively, everyone works to provide access to medicines, develop innovative solutions and improve healthcare for patients.